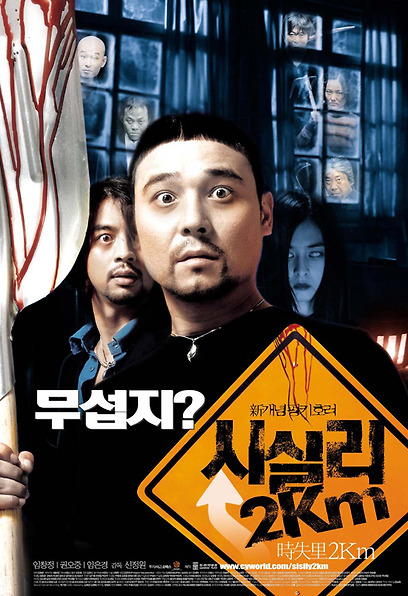 To Catch A Virgin Ghost, 時失里 2km, 2004
release

2004.08.13
genre

comedy/horror
country

Korea
ranking

Audience over 15
running time

109 minutes
grade

8.1
cumulative audience

1263196 people
Synopsis
Who lives in Sicily, where time has stopped…
Seok-tae, who splattered with a diamond from an organization worth tens of billions of dollars, crash-landed in a beautiful and peaceful Sicily in a car accident. Lost in the hospitality of the villagers, Seok-tae stays overnight in Sicily. But stop! Seeing Seok-tae in danger of suffocating from a fall in the bathroom he went to check for diamonds, the residents thought he was dead and decided to bury Seok-tae somewhere for fear of being framed for murder.
He's… still in this town!
On the other hand, Yang-i, who was chasing Seok-tae with the determination to protect Seok-tae and diamonds even if he searched the earth for Seok-tae's betrayal, managed to reach Sicily by tracking the location of his cell phone. However, Yang-i, who was afraid of leaving the village due to the denial of the villagers and the gloomy neighborhood, discovers a pair of Kitty socks of Seok-tae at the scene and is convinced that Seok-tae is here.
I now say, 'I know what you did last summer!'
The villagers, who find out the identity of the diamond, only try to hide Seok-tae even more, and Yang-i, convinced that Seok-tae exists, sits down in Sicily. In the midst of chasing and hiding, Yang Yi shows off the action of farm implements armed with sickles, hoes, and axes, revealing that the villagers have a great past, who are gradually revealing their true nature. The one-on-one war between the townsfolk and Seoul men, scarier than ghosts, has just begun!
Related Videos