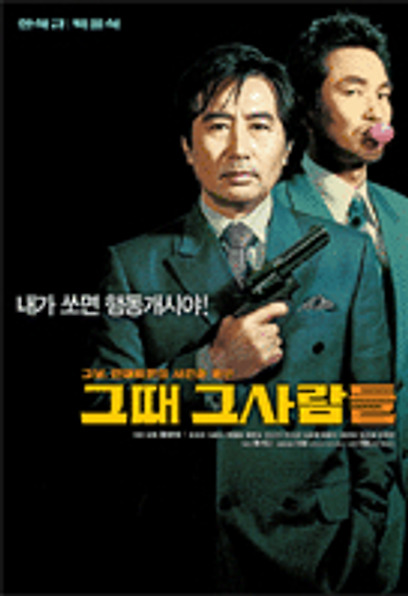 The President's Last Bang, 2005
release

2005.02.03
genre

Comedy/Mystery
country

Korea
ranking

Audience over 15
running time

102 minutes
grade

8.2
cumulative audience

890602 people
Synopsis
"It is today. I do it!"
Director Kim of the Central Intelligence Agency, who visited the hospital without being able to attend an event with the president because there is no space on the helicopter, is advised by his doctor to rest for a while because his health is not good. Director Kim, who heard the news of the president's dinner while leaving his office, is lost in thought for a moment, but then heads to Gungjeong-dong with his assistant, Colonel Min. The dinner party begins, and I am offended by the ruthless attitude of the head of the bodyguard, which is more severe today. Sitting with a serious expression on his face, he sneaks out of the room and calls the right-armed chief of staff and Colonel Min to inform them of the plan to kill the president.
"What can you do? okay! Go!"
Manager Kim's right arm. Even today, he is busy fixing various troublesome things, and he is tired of these kinds of things. Besides, he grumbles at the sudden news of the dinner, but what can he do? Recruit guests to accompany you and arrive at the banquet hall. After a while, Manager Joo hesitated for a moment at the command of Director Kim to call himself and Colonel Min to support him, saying, "I will get rid of it today."
"If it's black, it should be… It's a deal to get a share, manager."
The chief, who entered the guard room, orders the operation of four subordinates and equips them. Youngjo, a loyal subordinate who unconditionally obeys orders, Junhyung, a simple guard, Wontae, a security guard who was brought out despite his off duty, and Sangwook, a driver who was pointed out just because he was from the Marines. The subordinates were waiting at their respective positions according to the chief's orders without even knowing English. I was drooling and nervously waiting for Chief Kim's gunshot…
The story of 'the people' that everyone knows, but no one knows about
It starts here!
Related Videos