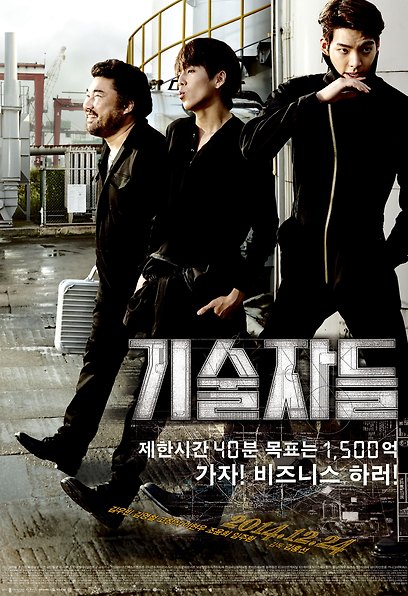 The Con Artists, 2014
release

2014.12.24
genre

crime/action
country

Korea
ranking

Audience over 15
running time

116 minutes
grade

6.6
cumulative audience

2564340 people
cookie video

One
Synopsis
Ji-hyeok, a multiplayer who is good at counterfeiting as well as a safe thief with a great brain, and Jong-bae, the youngest hacker in the industry who can break through any security system in an instant, along with a close brother and a manpower procurement expert, are working hard to achieve thorough security with amazing skills. He robbed a proud jeweler and made a name for himself in the industry in an instant.
The black hand investigator of the business world, who pays attention to them, draws Ji-hyeok and the crew to the big game he is going to play. The operation designed by the chief investigator is 150 billion won of black money hidden in the Incheon Customs, which boasts the best security system in Northeast Asia. Allotted time is only 40 minutes.
The all-time business of technicians of different classes begins now!
Related Videos