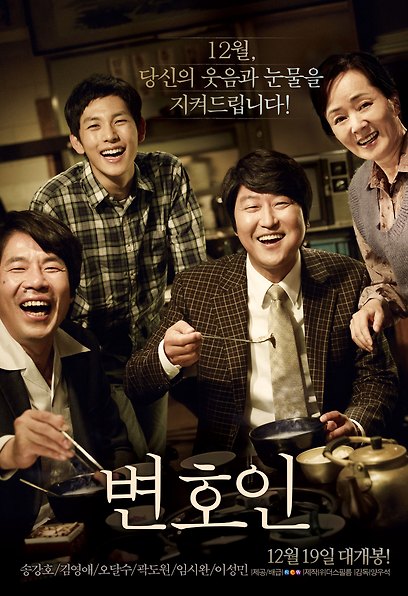 The Attorney, 2013
release

2013.12.18
genre

drama
country

Korea
ranking

Audience over 15
running time

127 minutes
grade

9.3
cumulative audience

11375123 people
Synopsis
'Songbyun', a tax attorney with no money, no backbone, and a short bag strap
Five trials that will change his life begin!
Busan in the early 1980s. Song Woo-seok (Song Kang-ho), a tax attorney with no background, no money, and a short bag strap.
From real estate registration to tax advice, whatever other people say, he is prosperous with his excellent business skills.
He is known as the best and earning lawyer in Busan.
Songbyeon is about to debut as a lawyer in the national district, even receiving a scouting offer from a top 10 construction company.
However, by chance, Jin-woo (Im Si-wan), the son of a soup restaurant who became close by paying for food 7 years ago,
He hears that he is caught up in an unexpected case and is awaiting trial.
Songbyun, who can't ignore the earnest request of Soon-ae (Kim Young-ae), an aunt of a soup restaurant, offers to help even with a visit to the detention center.
However, Song Byun was shocked by the unbelievable appearance of Jin-Woo he met there.
He decides to take on the defense of a case that everyone has been busy avoiding…
"I will, attorney. I'll do it"
Related Videos