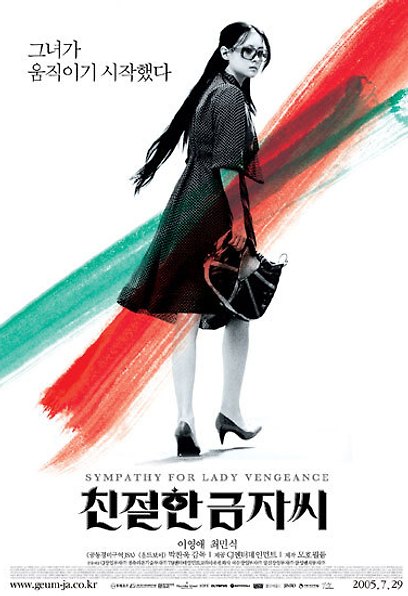 Sympathy for Lady Vengeance, 2005
release

2005.07.29
genre

Thriller/Drama
country

Korea
ranking

Youth not allowed
running time

112 minutes
grade

7.4
cumulative audience

3122289
Synopsis
Really… I want to live a good life
– In her most curious heart in 2005
'Geum-ja' (Lee Young-ae), who is beautiful enough to catch the attention of those around her at once, commits a crime at the age of 20 and goes to prison. At a young age, she is famous in the media even when she is arrested for her beautiful appearance.
After serving 13 years in prison, Geum-Ja spends a more sincere and exemplary prison life than anyone else. The word 'kind Venus' is a nickname that people gave to her, who was famous even in prison. She helps the people around her one by one, and ends her 13 years in prison.
As soon as he is released from prison, Geum-ja unfolds the plan of revenge that he has carefully prepared. The person she seeks revenge for is teacher Baek (Choi Min-sik), who has turned her into a criminal. The companions she assisted with kindness throughout her prison life now assist Venus in revenge in a variety of ways.
Lee Geum-ja and Baek Seon-seon. What really happened between the two of them 13 years ago, and what is the reason for their revenge? And how will this revenge end?
Related Videos