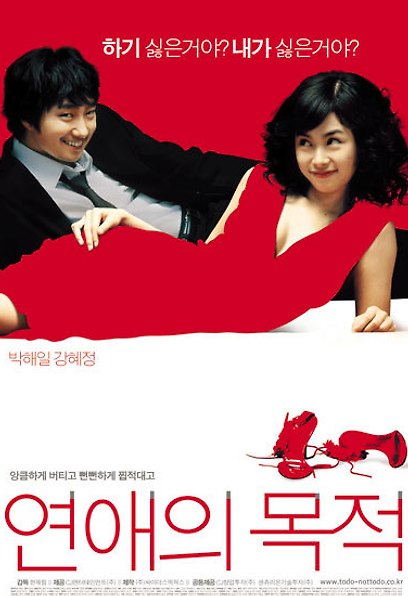 Rules Of Dating, 2005
release

2005.06.10
genre

Comedy/Romance/Melodrama
country

Korea
ranking

Youth not allowed
running time

118 minutes
grade

8.0
cumulative audience

1524898 people
Synopsis
He said
Today! I am completely obsessed with the new student.
If I'm honest, will I appeal to you?
'I want to sleep with you', so he treats me like a madman.
She keeps stepping backwards. It's crazy..
When am I getting married?
She said
You two had a drink and said, 'Let's sleep together'?
When did you see him sleeping? Crazy bastard.
When I said, 'Then, pay 500,000 won!', I was completely scared.
This guy is pretty cute.
once… try it?
Related Videos