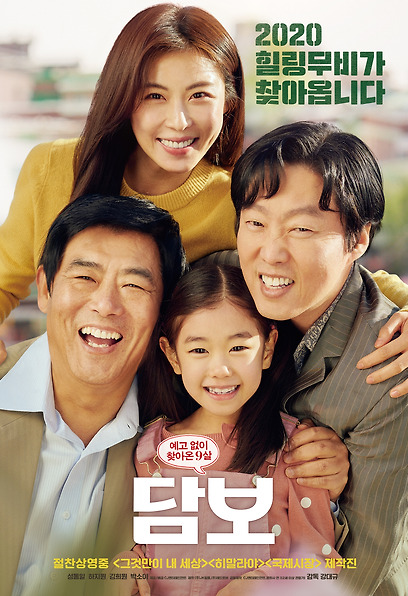 Pawn, 2020
release

2020.09.29
genre

drama
nation

Korea
ranking

Audience over 12 years old
running time

113 minutes
grade

8.5
cumulative audience

1719593 people
Synopsis
I got stuck while trying to pay off debt!
Take responsibility and grow!
1993 Incheon
Doo-seok (Sung Dong-il) and Jong-bae (Kim Hee-won), rough and picky loan sharks,
While going to collect the money, he accidentally takes on 9-year-old Seung-i (Park So-i) as collateral.
"What does collateral mean?"
Seung-i and Seung-i, who became collateral without knowing their intentions, became responsible for the adoption of the child due to his mother's circumstances.
However, when they find out that Seung-i, who they thought had gone to a wealthy house, was in the wrong place,
I will bring Seungi and take care of him.
Doo-seok and Jong-bae have their life secured by a child who arrives without notice.
Seung-i as collateral entrusted to the uncles due to debt.
Doo-seok, Jong-bae, and Seung-i suddenly become special to each other…
I went to get money and found the treasure of life!
This fall, collateral becomes a treasure!
[ ABOUT MOVIE ]
September 2020 The most adorable healing movie is born!
New works from box-office maker JK Films such as <Cooperation>, <Himalaya>, and <International Market>
JK Film, a box office maker who produced numerous hit films such as <Cooperation>, <International Market>, <The Himalayas> and <That's My World>, finds audiences with the movie <Collateral>. JK Films produced <International Market> armed with a passionate fatherly love, <Cooperation>, a delightful depiction of the unpredictable cooperation investigation between North and South Korean detectives, <The Himalayas>, a moving true story about the great challenge of the Human Expeditionary Force, and the extraordinary story of a former boxer brother and a brother with Servant syndrome. Through works such as <That Only My World>, which depicts cohabitation, it has been loved by a wide audience by drawing a universal emotion that the whole nation can sympathize with in an interesting setting.
JK Film's first healing movie, 'Security', which will be presented to the audience in 2020, is a story that takes place as a merciless loan shark 'Doo Seok' and his junior 'Songbae' go to get money, and then accidentally take a 9-year-old 'Seungi' as collateral. It is a film that tells a story. It stimulates curiosity with the unique setting that loan sharks 'Doo-seok' and 'Jong-bae', who went to collect debt, accidentally took on a child as collateral. In addition, the fact that director Kang Dae-gyu, who had touched the hearts of countless audiences by proving his warm insight into people with his previous work <Harmony>, once again demonstrated his delicate directing skills, is enough to raise expectations for the movie <Collateral>.
Ha Ji-won, who plays the role of Seung-i, an adult who cried a lot after reading the script for the first time, said, "The audience will be able to sympathize deeply while watching <Collateral>. It is a film that is really needed in this era," he said, explaining why he decided to appear in the film without hesitation. Sung Dong-il, who plays the role of 'Doo-seok', also said, "I am confident enough to say that it was a movie made with my three children. I want to show it to my children, too," expressing strong confidence and raising expectations for the movie. Armed with such a lovely and warm charm, the 2020 healing movie <Collaboration> will not only bring a happy smile to theaters this fall, but will also leave a deep impression with a message that all generations can sympathize with.
Tsunkitaka Seong Dong-il X Kim Hee-won irreplaceable man chemistry!
Even the daughter-in-law chemistry with her NEW daughter Park So-i!
Fun UP with the steamy chemistry created by top-notch actors!
In the movie <Collaboration>, actors boasting solid acting skills came out and gathered a topic of discussion. First, Sung Dong-il, an actor who adds depth and fun to his work by crossing the screen and the small screen, plays the role of 'Doo-seok', a loan shark with a hard heart but a warm heart. Here, as his junior who always hangs out with 'Doo-seok', the role of 'servant', who is talkative but deep-hearted, is taking on the role of Kim Hee-won, who boasts perfect character digestibility, attracting attention. Recently in the entertainment program [House on Wheels], Seong Dong-il and Kim Hee-won, who fight each other while taking care of each other, have fascinated small screen viewers. "I like Sung Dong-il a lot, and he likes acting with me," said Kim Hee-won, who made a guess of the strong friendship between the two. distance is good It came out naturally while filming <Collateral>, and it was fun throughout the shoot." Ha Ji-won, who acted with them, also conveys the sentiment, "It was so much fun just to watch the two of them talk," and amplifies expectations for Seong Dong-il and Kim Hee-won's Tsukita chemistry, which makes even the viewers happy.
On the other hand, Sung Dong-il, who built a unique father character through the drama [Reply] series, will show fantastic chemistry with the world's cutest collateral 'Seung-i' in this movie. For this, Park So-yi, who was cast as 9-year-old 'Seung-i' through an enormous competition ratio of 300 to 1, and at the same time, appeared as a licorice child in <Save Me from Evil> The delicate emotional expression and immersion were excellent," and heralded the birth of a new genius child actor. Here, Ha Ji-won, who radiates an irreplaceable presence in every work, adds to the anticipation for the movie by adding the role of Seung-i, an adult who grew up as a treasure. In particular, Ha Ji-won said, "I felt like a real father in 'Doo-seok', so I was immersed in myself." In addition, actors Kim Yun-jin and Na Moon-hee, who give infinite trust with just three letters of their names, will also appear in <Security>, which is expected to leave a deep impression on the minds of the audience by injecting a sense of depth into the play.
Related Videos