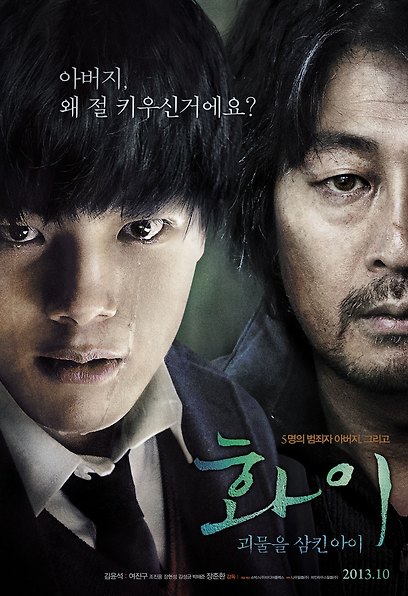 Hwayi: A Monster Boy, 2013
release

2013.10.09
genre

Action/Thriller
country

Korea
ranking

Youth not allowed
running time

125 minutes
grade

7.4
cumulative audience

2394603
cookie video

One
Synopsis
'Hwayi', a boy whose father is five criminals.
From the cold-blooded charismatic leader 'Seok-tae', to the driving expert 'Ki-tae', the rational designer 'Jin-seong', the firearms sniper 'Beom-su', and the cold-blooded activist 'Dong-beom'.
Hwayi grew up different from others by learning the skills of the five fathers instead of school, but she has been adapting without knowing her past.
However, the leader Seok-tae, who wants Hwaii to be as strong as his father, leads Hwayi to a crime scene one day…
After the day when a single gunshot rang out.
Hwayi faces the hidden truth and everything around him begins to change!
"Father… why did you raise me?"
<Hwayi: The child who swallowed a monster>
Related Videos