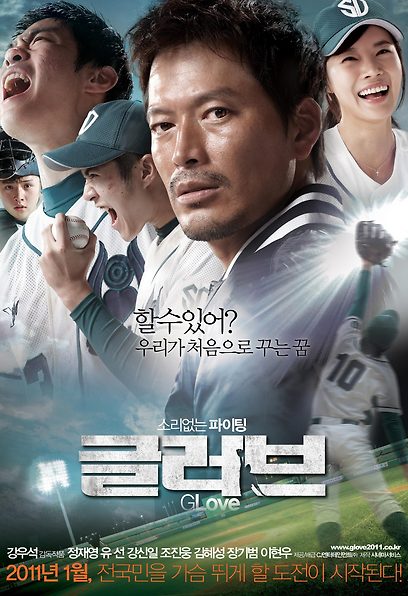 GLOVE, 2011
release

2011.01.20
genre

drama
country

Korea
ranking

all spectators
running time

144 minutes
grade

8.8
cumulative audience

1887733 people
Synopsis
The worst thing that happened to a well-to-do professional pitcher?!
The heartbreaking first challenge of the world's quietest baseball team!
Most wins! Most strikeouts! MVP for 3 consecutive years! In a word, Kim Sang-nam, who was the best pitcher in professional baseball in Korea. He was referred to the disciplinary committee for drinking and assault and swinging a baseball bat, and was led by the manager to manage his image for a while, and took on the position of a temporary coach at the deaf baseball team 'Chungju Sacred Heart School'.
The total capacity of the baseball team is 10, and moreover, the children's ability to win against the junior high school baseball team with normal skills. The baseball team's goal is to compete in the national tournament for the first time because they can't hear it, can't find the place where the ball is falling, and can't even play as a team because they can't speak. To the children and teachers who think that Sang-nam's appearance has brought him one step closer to his dream, Sang-nam still shouts, "Well, I can't!"
Sang-nam, who was more negative about participating in the national competition than anyone else, doesn't believe anyone, can't even hear the sound of his home run, but feels strangely saddened by seeing the happy children hitting and running with only gloves on, and finally has another major accident (?). I drink…
The moment I thought was the worst,
The best drama of a lifetime begins!
Related Videos