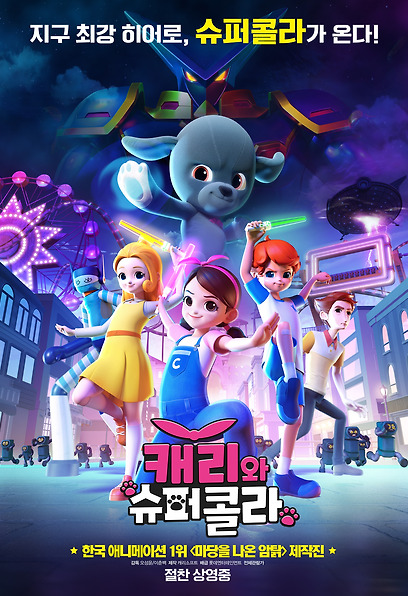 CARRIE&SUPERKOLA, 2022
release

2023.01.18
genre

animated movie
nation

korea
Rating

All audience
running time

79 minutes
grade

9.8
cumulative audience

108378 people
box office

53rd
Synopsis
My friend 'Cola' has a superpower… ?!
The alien 'Master' who was chased by the space villain 'Spectre'
Accidentally crash lands on Earth
Enter the body of 'Carrie's most precious doll 'Cola'
11-year-old Carrie and her friends met 'Super Cola' for the first time!
Thanks to the psychic ability to move objects freely
'Super Cola' became Carrie's one and only secret friend!
But the peace is short-lived. through excessive use of superpowers
'Super Cola' caught on the radar of 'Specter' gang
In the end, he is captured by the villain's spaceship!
Intrepid Carrie's Super Power Cola Rescue Operation!
Related Videos