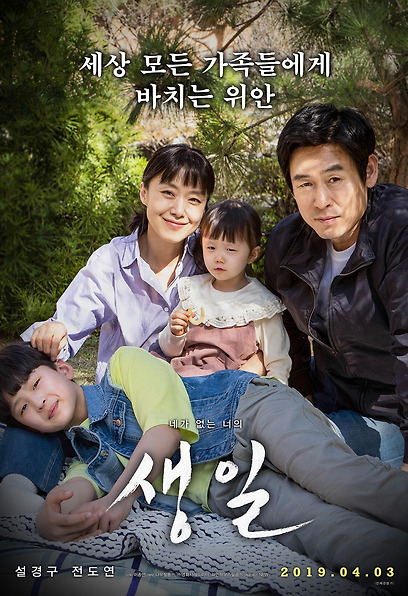 Birthday, 2018
release

2019.04.03
genre

drama
nation

Korea
ranking

all spectators
running time

120 minutes
grade

8.6
cumulative audience

1197748 people
Synopsis
"After April 2014… our story left behind"
The family of 'Jeong-il' and 'Soon-nam' who live with longing for their son 'Suho', who passed away first.
As always, this year's son's birthday comes again, and the family's longing for him only grows stronger.
Suho's birthday without Suho.
Family and friends get together and decide to give each other a special memory…
only one day a year. For you, the day we all meet again.
"I will never forget you."
Related Videos