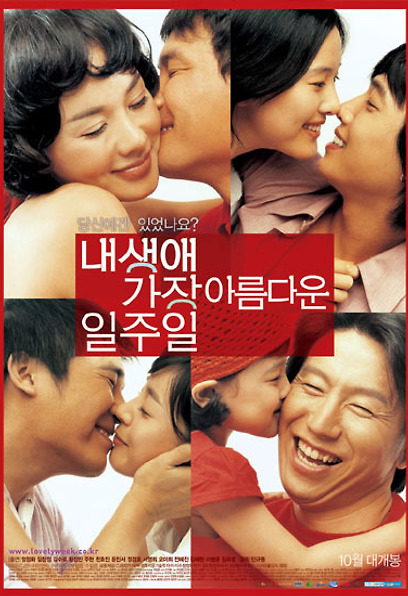 All For Love, 2005
release

2005.10.07
genre

Romance/Melo/Comedy
country

Korea
ranking

Audience over 15
running time

129 minutes
grade

8.4
cumulative audience

2290717 people
Synopsis
Men and women who are crazy in love
7 days of miraculous love
There are as many different ways of love as there are different colors. Here are some couples who have just fallen in love.
A female doctor who is a feminist who is always confident and a macho detective who uses nutmeg letters a lot,
A couple living with chicken meat who cannot stop believing that the world should always be as sweet as love, no matter how hard it is.
A former basketball player who shouted that there is no love in my dictionary and ran into a very embarrassed stalker (?) one day.
A prospective nun who accidentally meets a handsome singer and shakes her heart, the breathtaking love of an idol star singer who captivated her.
A stubborn mistress who has a crush on Audrey Hepburn and a woman who only knows she is Audrey.
The most exhilarating week of their lives begins as they fall in love properly, who used to only be in love!
Related Videos