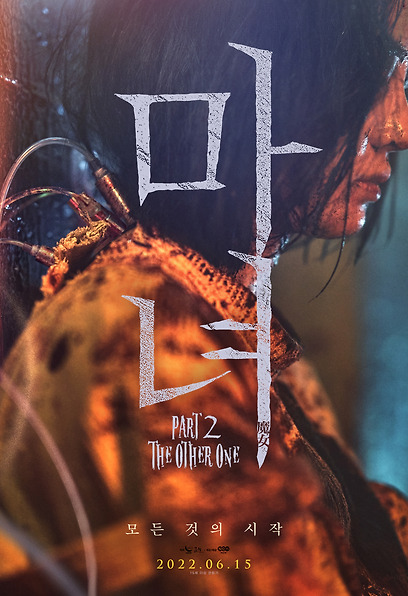 2021
release

2022.06.15
genre

action
country

korea
Rating

Audience over 15
running time

137 minutes
grade

6.8
cumulative audience

1458122 people
box office

2nd place
cookie video

One
Synopsis
A being out of control has come out of the world!
After 'Jayun' disappeared,
The indiscriminate attack of an unidentified group ravages 'Ark', where the witch project is underway.
The 'girl' who survived there alone stepped out of the world for the first time in her life.
With the help of 'Kyung-hee', whom he met by chance, he lives on the farm and adapts to the warm daily life.
Meanwhile, when 'Girl' is lost, 'Jang', who is in charge of chasing
Headquarters agent 'Cho Hyun', who was ordered by 'Chief Baek', the founder of the witch project, and went to get rid of it,
With 'Yongdu', the boss of an organization that aims to take ownership of 'Kyung-hee's farm,'
To the four mysterious people from Shanghai
As forces with different purposes begin to gather one by one, the nature hidden within the 'girl' is awakened…
the beginning of everything,
A bigger and more powerful witch is coming.
Related Videos